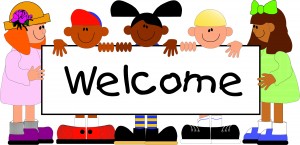 To be eligible for public kindergarten in the SJCSD, children must be 5 years old on or before September 1 and must reside in St. Johns County. Parents must register children at the school they are zoned for the 2023-2024 school year. To find your school, enter your street address on the Attendance Zone Locator at www.stjohns.k12.fl.us/zoning
For additional information on registration and zoning, visit www.stjohns.k12.fl.us/student/enrollment/ or contact the Student Services Department at 904-547-7598.
Along with Kindergarten Registration, parents may also register students for VPK. Children must be 4 years old on or before September 1st, 2023. VPK spaces are limited. Once they are filled, please contact Early Childhood Services at 904-547-8965 for further information.
All registrations are done online.
If you have any questions regarding registration requirements, please contact
Amy Matthews at
(904) 547-3786.
We look forward to meeting you and are excited to welcome you and your student to the Osceola Wildcat Family!
---