Positions Available at oes
Do you have a desire to work in an energetic, family focused school setting?  Apply online to work at one of the gems of the SJCSD, Osceola Elementary School!  Osceola is a positive, community focused and family friendly school.  We are looking for Paraprofessionals who have a desire to help children find success in their academic settings.  We are also looking for individuals who have a desire to work in a school setting as a Custodian to provide a safe, clean and sanitary environment for our students.
Non instructional / Paraprofessional ESE
7.5 hours a day. 196 days a year. (10 months)
Non instructional /Custodian
8.0 hours a day. 252 days a year (12 months)
Click on the link below to apply
Adjustment to Wednesday dismissal time
Beginning Wednesday, October 14th there will be a 50- minute adjustment to dismissal. All elementary schools will be dismissed at 12:55 pm. Click  here to read an important  message from Superintendent Forson.
September 22th – October 6th: PTO Charleston Wrap Fundrasier
September 29th: Wear orange for Fairness.
September 30th: Interims Issued
October 2nd: PTO Fundraiser Drawing for Tuff & Needle Mattress
October 20th: Picture Retakes
SAC/PTO Meeting 5:30..Virtually.
 October 27th: Wear green for Responsibility
October 30th: First Quarter Ends
November 3rd: Teacher Planning Day-Student Holiday
November 11th: Veteran's Day-Student/Teacher Holiday
November 18th: Report Cards Issued
November 25th-27th: Thanksgiving Break-Student/Teacher Holiday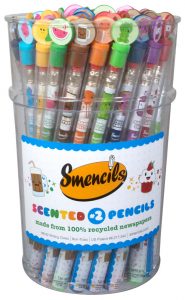 Smencils are back!! If your child would like to buy a Smencil, please send the money in to the teacher in an envelope labeled Smencils with your child name. Smencils cost $1.00
ESE Parent Advisory Meetings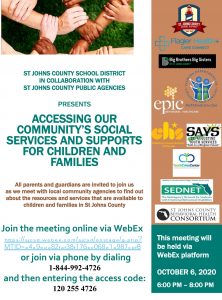 On October 6th from 6:00pm to 8:00pm, the ESE Parent Advisory will welcome the St. Johns Behavioral Health Consortium for a virtual discussion titled "Accessing Our Community's Social Services & Supports for Children and Families in 2020/2021." Join the meeting online via WebEx or join via phone by dialing 1-844-992-4726 and then entering the access code: 120 255 4726.
Change in Instructional Model for 2020-2021 School Year
School Photos For Distance learners
Photo opportunities for distance learners will be available starting in mid to late October directly through Leonard's Studios.  An announcement and link to schedule the photos will be announced soon. Students who take photos through Leonard's at their studios will be included in the yearbook for our school.  Please keep posted for further updates.
Click on the link below for everything distance learning
Schoology training for parents
The Schoology parent sessions are filling up quickly. The district has added two new additional sessions. Please click here  to sign up.
start of school grade level information
Monday, Tuesday, Thursday and Friday 8:25-2:45
Wednesday 8:25-1:45
Returning Student Verification Form
Starting at the end of March, Returning Student Verification emails will be sent home to all of our families.  This is a secure online portal to make sure all contact information, allergies etc. are correct and to make any corrections if necessary.  In addition to updating your info, all current 5th grade families are required to provide updated proof of residency. Any student that does not complete the returning student verification form and provide the required proof of residency will not receive their elementary class assignment.
Proof of Residency Documentation
Lease or Mortgage Statement
Utility bill dated within 30 days
One additional bill with your address such as a cell phone bill, credit card bill, bank statement, vehicle registration, etc.

Please be sure to copy your student's teacher in your email.  Dismissal changes can be made by 2:00pm on Monday, Tuesday, Thursday, and Friday and 1:00pm Wednesdays. Please do not call the school, we will not accept change in transportation request over the phone.

Every Wednesday is Early Release~Students Dismissed at 1:45. Every Friday is School Spirit Day
A drivers license or State ID is required at all times when on school property and when checking your student out. No Checkouts after 2:20 on Monday, Tuesday Thursday and Friday.No checkouts after 1:20 on Wednesday.
Parents this is just a reminder, per SJCSD Policy: If the person requesting the release of the student is a person other than a parent or guardian listed on the emergency contact form, we shall not release the student without the consent of the parent or guardian who is listed on the emergency contact form.
Your respect for our dismissal policy helps maintain safety and security as we complete attendance/dismissal change/check-out reports accurately before students prepare for and move to their dismissal stations. It is often very difficult to locate students or get them ready to leave early during the last minutes prior to dismissal bell. Teachers and students are completing lessons, packing up, or on the move to dismissal stations.    
Attention Osceola Parents! For student safety, if your child is late to school (after 8:25), you must park and walk your child into the building and sign in at the front office. Please click the button below for more information.
Absences From School
If your child is absent from school, a parent/guardian must turn in a written/signed note within 48 hours for the absence to be considered excused. Phone calls will not be accepted. For more information, please view the SJCSD Attendance Policy.
When your child needs to be absent, parents should use the form below to report the absence to the school.
Osceola Absent Form
If you are in need of an interpreter for an event at Osceola, we ask you to send a request in writing at least two weeks in advance to the date of your event. We will do our very best to secure an interpreter, but need your help in asking to notify us as far in advance as you can to assure we are able to have an interpreter in place. Please communicate these requests with your child's teacher and they will pass them on to the office for processing.
We also ask your consideration and let us know ASAP should you need to cancel a prearranged interpreter. This is an additional expense to the SJCSD so we appreciate you helping us to be conscious of these costs.
St. Johns County School District Head Start provides a free pre-school program and comprehensive health and social services to eligible three- and four-year-old children and their families living in St. Johns County. Head Start is for income eligible families, proof of income is required.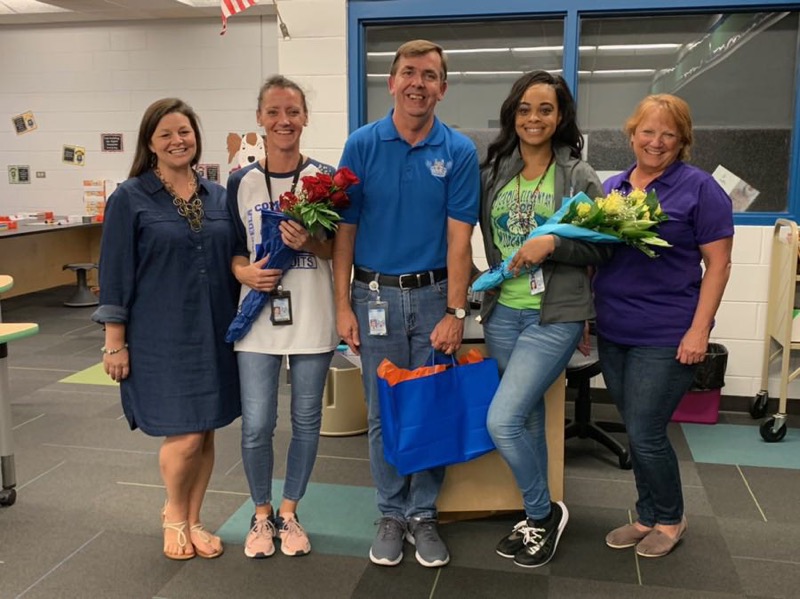 Congratulations to OES 2019-2020 Teacher of the Year Iwona Bielaszka, Employee of the Year Bobby Brill and Rookie Teacher of the Year Monica Highman.
Bring in 25 box tops on our Box Top sheet or a piece of paper  and receive a Paw Bracelet for every 25 sent it.  Download a Box Top sheet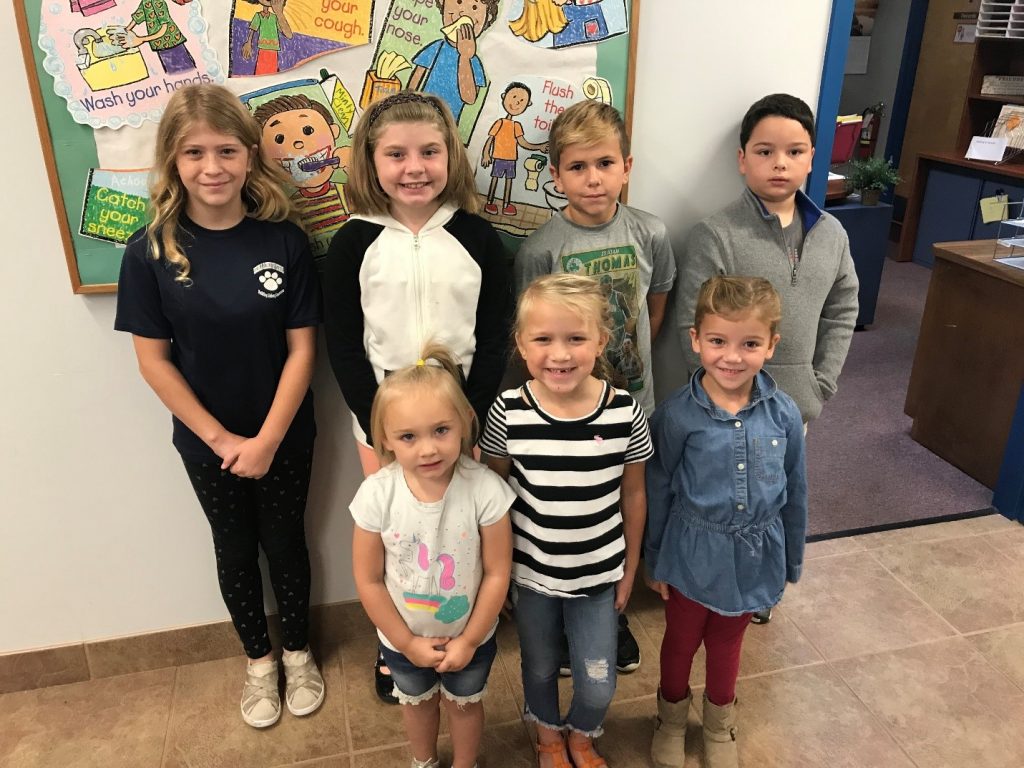 Congratulations to our grade level box top winners!

If you have not already done so we encourage you to enroll your child in the full-day, tuition free opportunity available to your student. The voluntary pre-kindergarten program is available to any child age 4 (before September 1, 2020). Your student's participation in a VPK program offered by SJCSD offers them early literacy skills achieved through an engaging curriculum that is taught by school district certified teachers. The Full day VPK Program is available at Osceola Elementary, Crookshank Elementary and The Webster School. Spaces are limited and the free full day program will fill up quickly.
For more information or to register please contact the Early Childhood Services Department at 547-8965. Please do not miss this opportunity!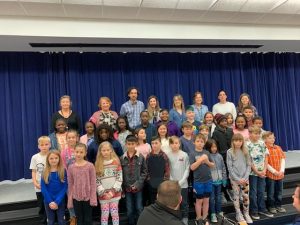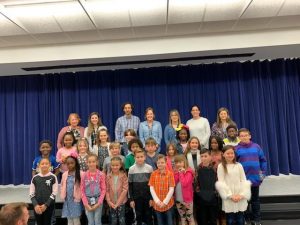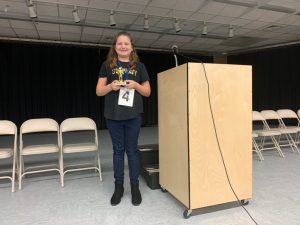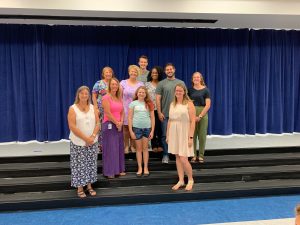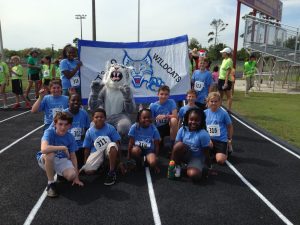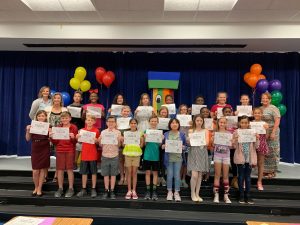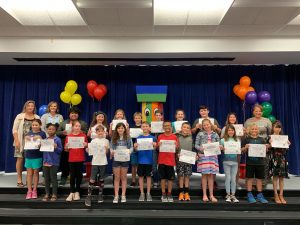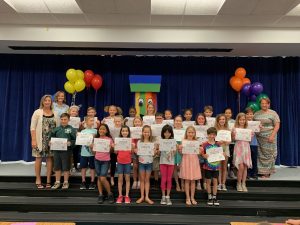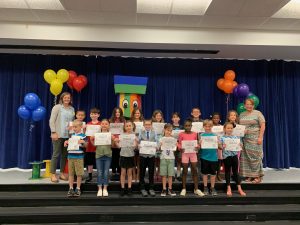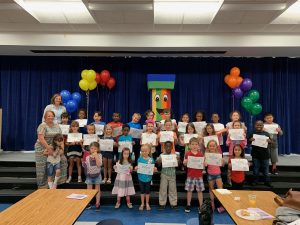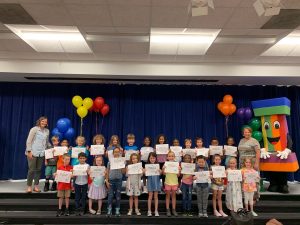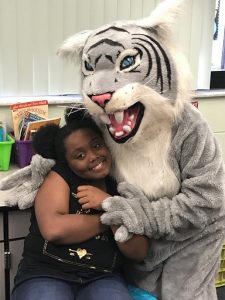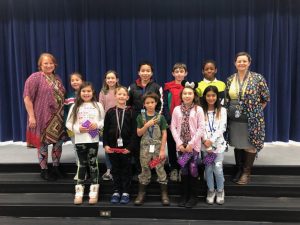 Osceola is proud to be an AVID school!
Community Eligibility Provision Program
For the 2020-2021 school year, Osceola Elementary will once again be participating in the Community Eligibility Provision program. This means all students can be served breakfast and lunch for no charge. View the official notification.
We are going Green! And earning money for the school too! Please save the following items to benefit our school and the environment:
*We are award winners for saving energy!
Heather O'Mara – Extended Day Coordinator
Office Hours: 10:00-6:00
(904) 547-3789
The Osceola Extended Day Program is a community service available to ALL Osceola students. Extended doors open at 3:15 and close at 6:00 Monday, Tuesday, Thursday and Friday. Wednesday doors open at 2:15 and close at 6:00. Service is not provided after 6:00. Please include a backup person on your emergency contact list as situations may arise. Morning care is available at 6:45 A.M. for an additional fee. Children enrolled in the program are provided with closely supervised group activities that are grade and age level appropriate. Children are provided with free play and a snack immediately following the regular school day. Time is also provided to do homework with assistance from an Extended Day staff member.
The Osceola Extended Day Program is totally self-supporting. The program does not receive funds from District, State or Federal agencies. According to the Florida Constitution (Article VII, Section 10), all fees must be paid in advance of services. Payment is requested by check or money order made payable to Osceola Extended Day. If cash is the form of payment, please bring the exact amount. Fees for daily extended day care include a snack with juice every day. Fees are to be paid on a monthly 10 equal payments. The St. Johns County School District has secured the services of Envision Payment Solutions. This agency offers services to collect for checks returned by the bank due to insufficient funds, closing of accounts, etc. They can be reached at 1877-290-5460 regarding questions about returned checks.
Distance Learning for Elementary Students
Parents are invited to watch the following presentation to find out what school-based distance learning will look like for elementary students.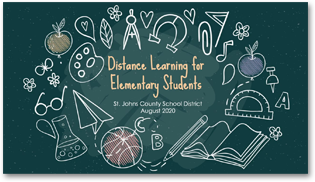 Additional Videos & Presentations
Important Documents
Osceola Elementary
Guiding Principles
Osceola Elementary will be a family of learners working to become successful in academic and social settings. By nurturing determination, grit, and a growth mindset in all students, we will create life-long learners.
This is just a reminder that anyone who enters our school (parent, guardian, friend, neighbor, aunt, uncle, grandparents) must have school access to attend an event at Osceola. This includes having lunch with a student, volunteering in classrooms,  attend an awards assembly, field trips, conferences..etc. If you have not already done so, please complete the School Access Form. The process for approval may take 4 to 6 weeks, so please fill out the application sooner than later for any guests that would like to have school access. Once the application is approved, school access will be valid for three years.
If you're not sure if you are cleared, please contact Sheila Lawshe at 904-547-3780.
District policy: "Any person passing beyond the front office area must show a valid driver's license or state identification card."
Please make sure to bring your identification with you when entering our school to go beyond the front desk or pick-up a child.
FortifyFL is a website and app developed at the direction of the Florida Legislature. Any student, educator, parent or member of the public can report school safety concerns directly to law enforcement and school administrators anonymously and easily through the FortifyFL app or getfortifyfl.com.