Osceola Elementary School opened in 1991.   It is located just outside the historic district of St. Augustine. We pride ourselves on having an exceptionally committed and dedicated staff, parents and community/business partners. Osceola provides its students with one to one contact with caring adults, a safe place to learn and grow, opportunities to give back to the community, and a healthy start.
Osceola is a Title 1 School that serves students from Pre-Kindergarten to Fifth grade. In addition, Osceola offers resource classes in Art, Music, Media, and Physical Education. We believe in teaching the whole child at Osceola and  have many extracurricular activities that include multiple music performance groups, Robotics Club, Green Team, K-Kids and Girls on the Run.
Osceola is the recipient of the Golden School Award. This award is given annually by the Florida Department of Education to recognize public schools with exemplary volunteer programs. Hours donated in all forms of volunteering are included. Osceola has established a strong relationship with area high schools and colleges that provide tutoring and mentoring for our students.
Our mission statement, "Osceola Elementary will be a family of learners working to become successful in academic and social settings. By nurturing determination, grit, and a growth mindset in every student, we will create life-long learners" reflects our vision that Better Never Quits! We strive to fulfill this mission statement through rigorous instruction and participation in the AVID college and career readiness program.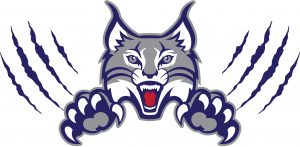 "Better Never Quits!"