Welcome to Our Media Center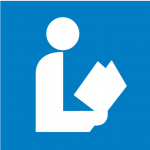 Parental Choice Library Book Restriction Form
Parents may utilize this form to restrict titles their child may check out in the school library. Please complete the form and return it to your child's teacher or librarian.
This form is only required when a parent is seeking to restrict access to materials in the media center.
The mission of the Osceola Elementary library/media program is to enable students and staff to become life-long learners and effective users of ideas and information. We also work build a lifelong love of reading and create an environment where everyone is welcome and belongs.
Please reach out if there are any questions, needs or concerns. We are always glad to help!