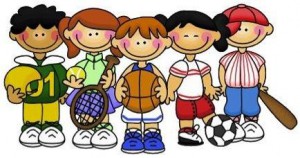 Extended Day registration for the 2022-2023 will begin April 5th.
OSCEOLA EXTENDED DAY PROGRAM Heather O'Mara-Extended Day Coordinator Office hours: 10:00-6:00 (904) 547-3789 The Osceola Extended Day Program is a community service available to Osceola students in grades K-5th.  Extended day doors open at 3:15 and close at 6:00 Monday, Tuesday, Thursday and Friday. Wednesday doors open at 2:15 and close at 6:00. Service is not provided after 6:00. Please include a backup person on your emergency contact list as situations may arise.  Morning care is available at 6:45 A.M. for an additional fee. Children enrolled in the program are provided with closely supervised group activities that are grade and age level appropriate.  Children are provided with free play and a snack immediately following the regular school day.  Time is also provided to do homework with assistance from an Extended Day staff member.
The Osceola Extended Day Program is totally self-supporting.  The program does not receive funds from District, State or Federal agencies.  According to the Florida Constitution (Article VII, Section 10),
all fees must be paid in advance of services. 
Payment is requested by check or money order made payable to Osceola Extended Day. If cash is the form of payment, please bring the exact amount. Fees for daily extended day care include a snack with juice every day. Fees are to be paid on a monthly 10 equal payments. The St. Johns County School District has secured the services of Envision Payment Solutions.  This agency offers services to collect for checks returned by the bank due to insufficient funds, closing of accounts, etc.  They can be reached at 1877-290-5460 regarding questions about returned checks.
REGISTRATION AND FEES   A Registration Fee of $65.00 is due at time of enrollment. 
  Click
here
  for 22-23 Extended Day Schedule of Fees
Fees are monthly: 

After School Care


1 Child                                          2 Children                                3 Children                          
$225.00                                     $340.00                                        $455.00

Early Morning Care
1 Child                                                2 Children                                  3  Children
$125.00                                               $190.00                                          $255.00
Early Morning and After-School Care Combined
1 Child                                                   2 Children                                3 Children
$300.00                                            $450.00                                      $600.00

For 2022-2023 Extended Day Application, please click here